Siding Problems to Look for This Winter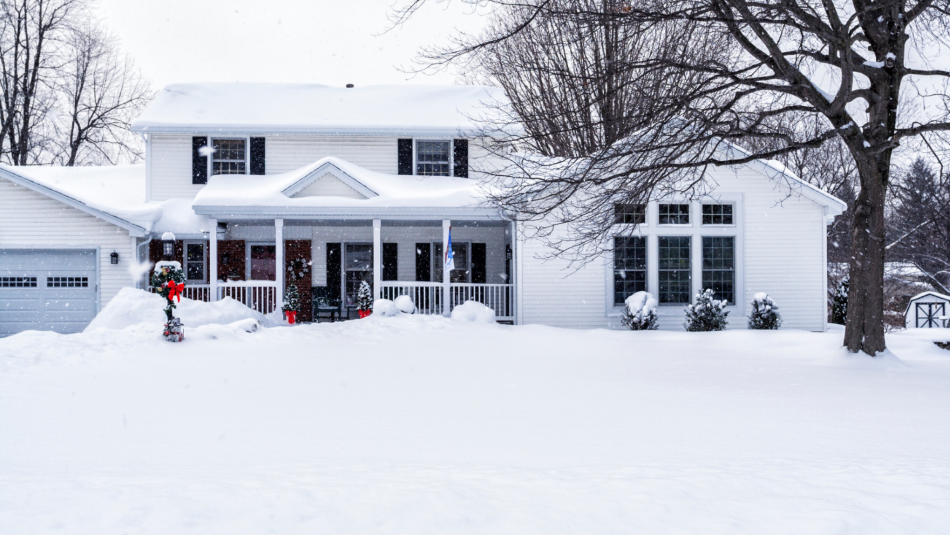 Winter is rarely associated with exterior house repairs. Between the craze of the holiday season and the hesitation to go outdoors in the frigid temperatures, it's easy to understand why. However, due to the severe weather and the pressure caused by thaw/freeze patterns, it's also the time of year that will test your siding the most.
To save you the stress, we have compiled a list of the most common winter siding problems you should look out for.
Holes and Denting
Depending on where you live, winter can mean powerful winds and wicked ice storms. Holes and dents are some of the most visible forms of damage. Holes can allow cold air and moisture to gain access to your home while denting can provide an eyesore on your home's exterior. Research siding options and how each is proven to withstand impact. For example, both James Hardie and LP SmartSide Siding are approved for installation in areas with wind speeds up to 200 mph.
Water Penetration
Because water expands by up to 10% as it freezes, snow and melted ice make winter a particularly trying time for your siding. If water sneaks into the cracks of your home's siding and the temperature drops below freezing, extreme pressure can lead to long-term structural issues. Inspect your gutters for large amounts of ice and snow buildup that could potentially melt and seep into your siding. Be sure to also check for potential water damage caused by consistent exposure.
Cracks
Another byproduct of the freezing and thawing cycle is cracking. The positive side of this issue is that it's easy to spot. It's extremely important to know your home's siding material and if it is standing up to the freeze/thaw.
Missing Pieces in Your Siding
Missing siding pieces is the easiest form of damage to notice–and it's an important one. The forceful winds of Minnesota winter can cause siding pieces to loosen or even fall off completely. As your home's first defense against the winter elements, missing siding pieces can leave your home extremely vulnerable to permanent issues as well as termite/insect infestations and rotting. Another sign that portions of your siding are loose is the sound of flapping noises during heavy winds.
Rotting
Consistent exposure to moisture by heavy snow and ice can cause rotting. To catch rotting in its early stages, look for deep cracks in brittle siding pieces. Moisture damage may also lead to fungal decay which can compromise the aesthetic and durability of your home's siding–especially with traditional wood. However, there are options like LP SmartSide Siding is specifically engineered to perform in wet conditions without damage.
Repair Your Siding Right Away
If you spot signs of problem siding, get it repaired or replaced right away to protect the structural integrity of your home. Learn more about the benefits of the various siding solutions we offer by giving us a call today or by filling out our online form, and we'll get you started with a free quote and consultation for your project.
Get more tips on how to protect your home from winter cold!