We're here to restore the calm. Schedule Your Free Inspection Today.
Free Inspection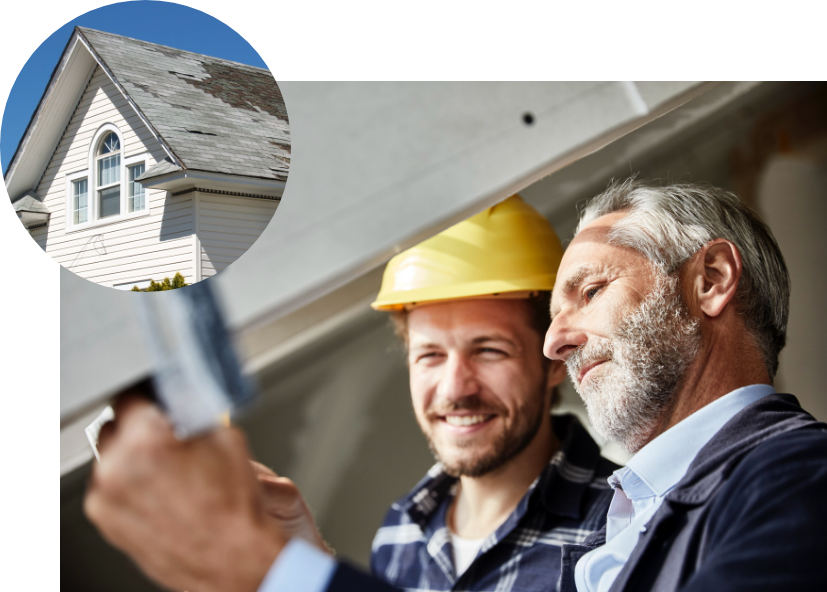 Know What You're Up Against
When it comes to storm damage and insurance claims you are playing a high-stakes game with your most prized possession—your home.
While adjusters are trained in policy coverage, they are not trained in construction methods and technologies. They'll often look for the obvious and then attempt to get you to play along, encouraging you to get three contractor estimates.
Here is the secret no one told you: your insurance company's only obligation is to pay you what it costs to repair your home minus the deductible.
This means they pay the amount of the contractor's invoice that YOU choose. Choose the cheapest and you could be getting subpar workmanship while still paying your deductible.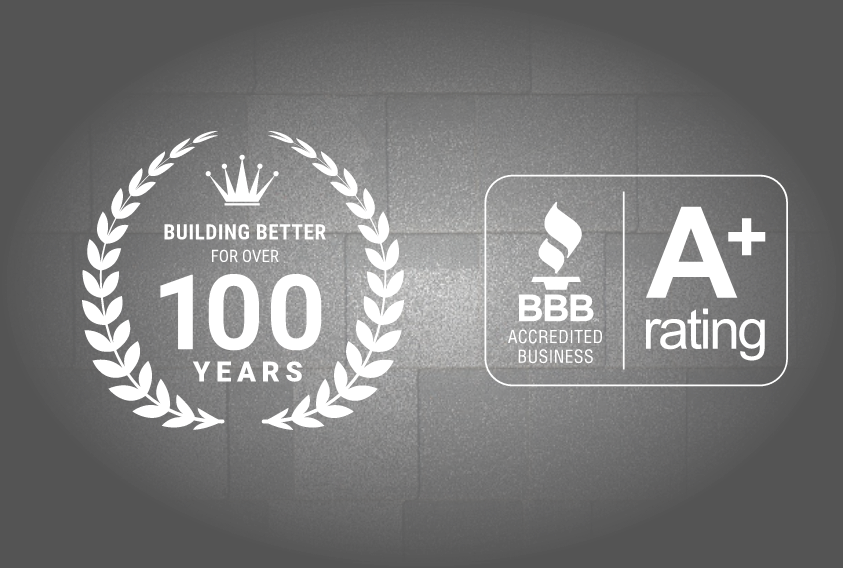 Protect Your Investment
If you had an expensive car damaged by hail in a storm, would you take it to a cheap and dirty body shop? Or would you want it restored by a reputable, certified shop that guarantees their work and brings it back to new condition?
As a professional restoration contractor, Tacheny Exteriors knows the insurance game and we've got your best interest in mind.
Over our 100-year history in contracting we have established excellent relationships with insurance companies. They enjoy working with us knowing we can get repairs done fast and help close the claim quickly and efficiently.
As a result, policyholders like you can enjoy the services of a professional storm damage contractor that does great work and stands behind it with our Tacheny Exteriors "Contractor for Life Guarantee".
Ace the Insurance Claim Game with Tacheny
When you choose Tacheny Exteriors you are choosing a partner and advocate who will help you ace the insurance claim game like a pro! Contact us for a free, no-obligation inspection and to find out if you are eligible to file through insurance.
Free Inspection
Hear from Satisfied Homeowners
Thank you so much for the assistance and special effort with our house "makeover." We are very pleased with the outcome!
- Karla and Al
Thank you for the great job your crew did on replacing my dental office roof due to hail damage. The installers were extremely efficient and careful during the entire process and they left the site spotless at the end.
- Richard E. Kraft, DDS
Thanks for all the great work! The roof and gutters look terrific! I'm certainly recommending Tacheny Exteriors to my friends and neighbors.
- Tom Naughton
All around incredible: staff, communication, workmanship. Couldn't be more pleased with our experience!
- Kevin and Brook G.
Timely and professional! This company walked us through the entire process of selections, scheduling and we are so happy with our results. I would highly recommend using this company–we have referred family and friends and have only had more positive feedback! Thanks Tacheny Exteriors, we are obsessed with our new roof!
- Kathryn A.
Tacheny went to bat for us with insurance co. & streamlined the claim outcome. The crew was fast & efficient–very focused & professional. 2nd roof they've put on for us. Won't go to any other if we have a need again.
- Robert D.
My husband and I recently hired Tacheny Exteriors to replace shingles on our roof after a hail storm. The crew was incredible! Everyone from the scheduling team to the finance department were all super friendly, the work crew was on time, professional, and completed our entire roof in no time at all! The crew took care to walk our property and make sure everything was clean and orderly before they left and we love the way our new roof looks! Have already recommended this company to other family and friends and will continue to do so!
- Hannah K.
I worked with Sam, Dan, and their team to have our roof replaced due to hail damage. They did an absolutely amazing job all around. They were prompt and professional as they walked us through the whole process. Dan played a big part in helping us with our roof color and we couldn't be happier with the outcome. The roof looks beautiful. All in all a great experience and a great company to work with.
- Bret I.