Upgrades to Consider When Re-Roofing an AZ Home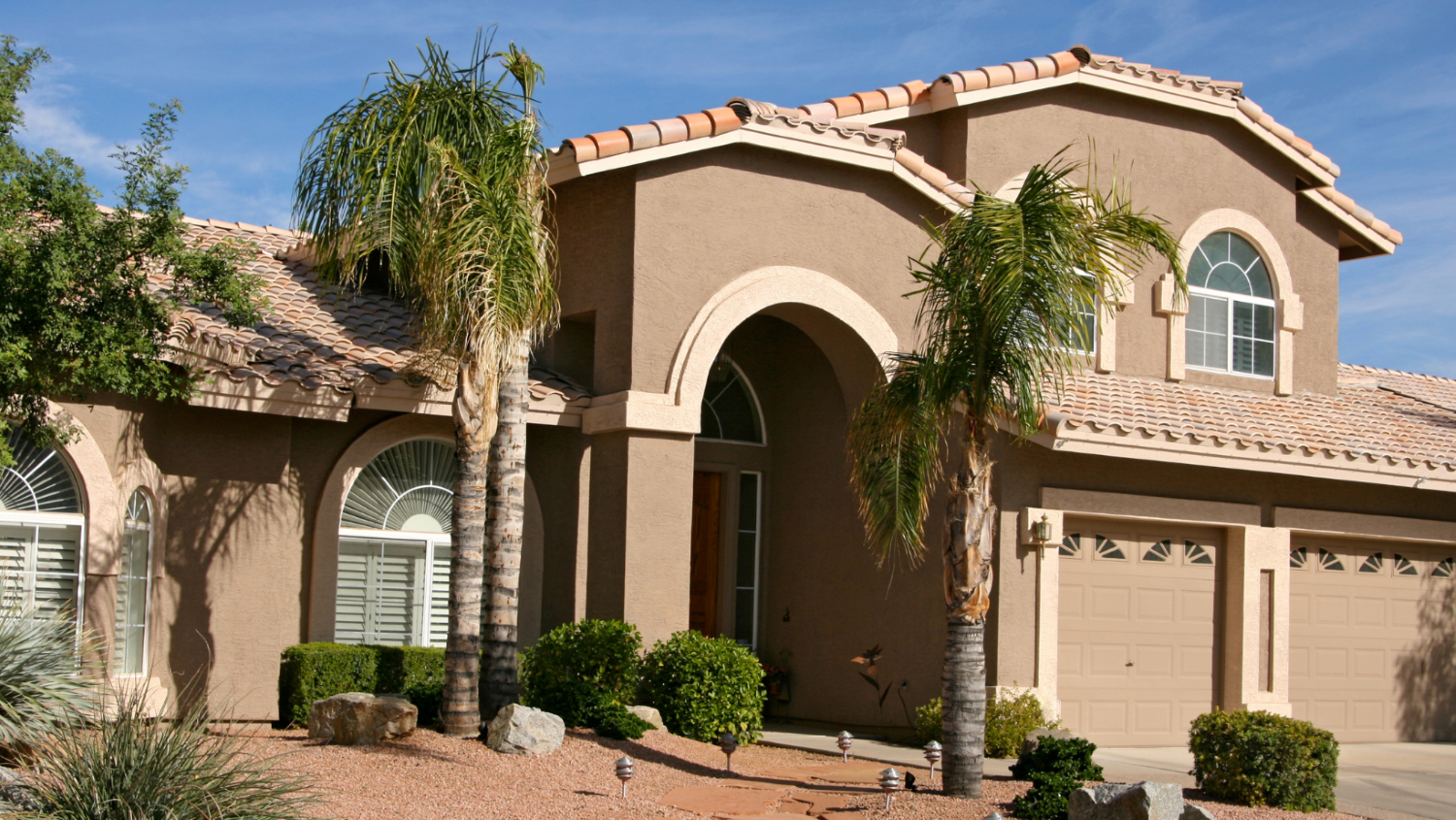 Everything from the integrity of your home to enhancing its exterior design depends on your roof's functionality and appearance. If you're considering re-roofing your home in Arizona, here are a few upgrades to consider that will improve both the look and performance of your roof.
1. Better Insulation for Energy Efficiency
Adding insulation to your attic is one of the best ways to make your home more energy-efficient. In hot climates like Arizona, attic insulation helps keep your home cool in the summer by reflecting heat away from the living space. This upgrade will also save you money on your energy bills throughout the year.
2. Gutter System Upgrade
Over time, your gutters may become misaligned due to environmental pressures. When replacing your roof, it might be the perfect opportunity to also upgrade your gutters.
Tacheny exteriors offers durable and stylish gutter systems for any roof type you choose to install. Our team's expert replacement and installation will help you stop worrying about leaks, seepage, and other water damage.
In most cases, a gutter replacement is much more demanding than a simple DIY weekend project, requiring professional support and knowledge to ensure it's done successfully. We provide this service for homeowners in the Twin Cities and Phoenix markets to help withstand harsh weather changes, monsoon season, snowmelt in the springtime, and anything else that may come up.
3. Ventilation Upgrades for Attic Health
Proper attic ventilation is essential to keeping your roof in good condition. It helps regulate the temperature in the attic and prevents moisture buildup, which can lead to mold and mildew growth. Upgrading your attic ventilation will help extend the life of your roof and keep your home healthy.
4. Impact-Resistant Shingles for Enhanced Protection
If you live in an area prone to severe weather, consider upgrading to impact-resistant shingles. These shingles are designed to withstand high winds and flying debris, providing an extra layer of protection for your home. Impact-resistant shingles are available in a variety of colors and styles, so you can still customize the look of your roof.
Tacheny Exteriors has tons of shingle roofing options, as well as other popular Arizona materials–including tiles.
5. Metal Roofing for Durability
If you're looking for a roof that will last for decades, metal roofing is a great option. Metal roofs are extremely durable and can withstand all types of weather, making them ideal for homes in Arizona. Metal roofs are also low maintenance and come in a variety of colors and styles to suit any home. Benefits of a metal roof for your phoenix home include:
Durability to last up to 50+ years after installation
Lightweight and low-maintenance to reduce cost of upkeep
Energy-efficiency to help trim heating and cooling costs while reducing the carbon footprint
Tacheny–Your Full-Service Phoenix Roofing Contractor
When it comes to re-roofing your home, there are a number of factors to consider. Upgrades like better insulation, a new gutter system,and impact-resistant shingles can improve the performance of your roof, while solar shingles and metal roofing can save you money in the long run. Consider all your options before making a decision to ensure you choose the best roof for your home. Tacheny is here to help you make the best choices for you and your home. Call 480-418-4678 or visit our website to get started.