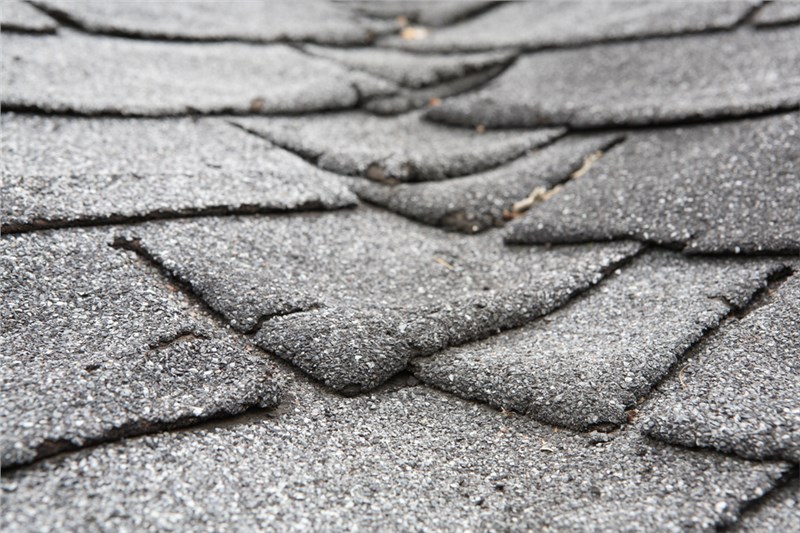 For most homeowners, the maintenance of their roof is an afterthought outside of cleaning out the gutters in the spring. In fact, until the roof starts leaking noticeably, the roof is often not even thought of at all. While a leaking roof is an obvious reason for homeowners to get a roof replacement, did you know that there are signs that can indicate a need for a roof replacement before it becomes a disaster?
Tacheny Exteriors is a proud provider of outstanding roof repair, maintenance, and replacement services in the  Minneapolis-Saint Paul area. Since 1977, we've been helping our customers achieve superior results for their exterior remodeling needs—including new and replacement roofing installations for their homes.

While strong and sturdy roofing can last a lifetime, no roof installation lasts forever. While proper maintenance can ensure that your roofing materials last as long as possible, all rooftops will need to be replaced eventually. In this article, we're focusing on some of the signs to look out for when inspecting your roof for damage, and how you can tell that you're in need of a roof replacement.
Signs You Need a New Roof
With regular inspection, you can keep your roof well-maintained with a roof repair. However, there are some signs to watch out for that means that repairs aren't going to cut it—and that roof replacement is your only option.
Signs you need a new roof include:
Severe Attic Leaks:

 One of the most overlooked areas to check is the attic. It's the easiest way to verify if your roof is holding up or needs replacement. During your inspection, you want to look for any beams of light shining through or stains and streaks. These signs signal a leaky roof that will need to be replaced if severe enough.

A Long History:

 It's important to know exactly old your roof actually is. You need to know when it was installed, what roofing material was used, and if it was ever replaced or re-shingled. A standard asphalt roof will last up to 25 years. However, a roof installation done over existing shingles needs replacing after 20 years.

Examine the Shingles:

 Storm damage or wear and tear can wreak havoc on your shingles. Shingles are meant to lay flat against the roof. When they are cracked, buckling, or otherwise damaged, you need professional roof repair. Keep in mind that you may actually need to consider roof replacement if you notice a significant loss of granules in the gutters or downspouts.

Beware of Flashing:

 One of the most important parts of the roof is the flashing. The flashing exists around vents, skylights, and chimneys and helps seal the seams of the roof. This seal protects from rain and other inclement weather. Flashing is usually made of tar or similar material. However, an upgrade to a metal flashing system can extend the life of your roof.

Rotten:

 Next to severe leaking, there is nothing as obvious as rot when it comes to the need for roof replacement. A rotted roof is one that is sagging and can no longer bear its own weight. Check for trapped moisture, rotting boards, and other similar symptoms to determine the source and then look into replacing the roof to maintain your safety.

Mold and Fungi:

 Fungi and moss along with mold on the roof are indications of trapped moisture. Over time this can damage the roof beyond repair. Focus on keeping the roof flora-free to avoid the need for a roof replacement.
If you think you may need a new roof, consider contacting a professional roofing company like Tacheny Exteriors to come to perform an inspection and provide a free estimate for your roof installation.
Roofing with Tacheny Exteriors

Whether it's the freezing winter months or the hot summers, its no secret that the Minneapolis-St. Paul area offers an unpredictable climate for homeowners. The extreme weather changes year after year can wear away your roof, which is the first line of defense for your home.
Since 1977, our team has been providing customers with a top-notch roofing system that guarantees protection, performance, and efficiency. Our certified roof installers bring experience and professionalism to all of your roofing needs.
Our services include:
Roof Repair

Roof Replacement

Roof Installation

Storm Damage
If you're in need of new roof installation, replacement, roof repair, or maintenance, Tacheny Exteriors is here for you. Give us a call to speak with one of our agents about our professional roofing services or any of our other exterior home remodeling solutions. You can also fill out our online form to schedule your free, in-home pricing estimate and consultation.