Tile vs. Shingle: Which is Right for my Arizona Home?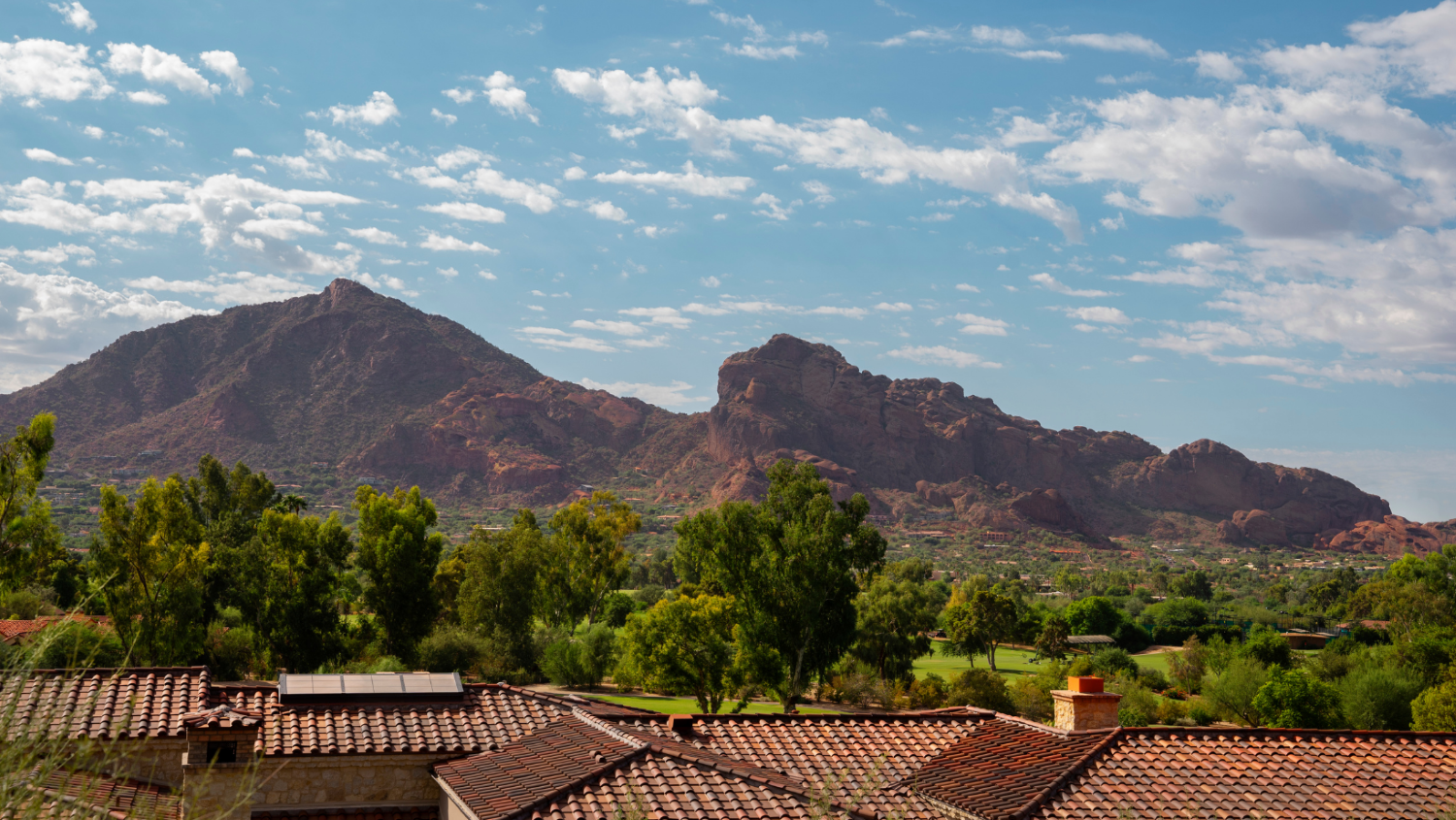 Both tile and shingle roofing are popular options for roofing in Arizona. You can't really go wrong with either choice. With that being said, there are important differences between the two to note. Here are a few things to consider when deciding which one is right for your Arizona home.
Tile:
Tile roofing has many advantages, and is one of the top two most popular roofing options in Arizona, for many reasons like:
Durability: Tile roofing is strong and durable–designed to last. Our tile roofs have durability for up to 40-50 years. Tile makes for a perfect roofing material for dry desert climates like Arizona where the weather can alternate between hot days and cold nights. Weather changes like this can take a big toll on your roof, and tile is made to withstand many weather and climate changes. The curve shape of tile roofing has a big impact on their lifespan.
Curb Appeal: Every owner wants their home to look nice and beautiful look. Tile is perfect for a southwest landscape. Tile roofing has many styles and materials to give your home amazing curb appeal and a beautiful upgrade.
Energy Efficiency: Tile roofing typically helps with energy efficiency. It offers better insulation and airflow for your home, which will create better energy efficiency.
Weight: Tile roofs are heavier than shingles, so that is an important consideration since not every home can withstand the weight of a tile roof. Tile roofs weigh two-four times more than the standard asphalt roofs. Homeowners often find they will need to reinforce their roof when installing this type of roof.
Shingles:
Cost and Value: Shingle roofing is the most popular roofing option for homeowners, business owners, and architects. Shingles are generally the lowest cost option and best value if you are a homeowner on a tight budget looking for good roofing materials.
Durability: While not as durable as tile, shingle roofing still provides homes with durability. Our designer shingles offer fire and impact resistance for strong durability and a strong peace of mind years after they are installed. Shingles have a lifespan of about 25 years, which is relatively a long time. However, it is one of the shorter lifespans when it comes to roof options. While shingles are a great option for many homeowners, it is important to note that they do become less durable with constant sun and heat exposure over time.
Flexibility and Easy Installation: Shingles can be used on almost any roof type, except for flat roofs. Shingles offer a ton of flexibility in getting the roof you want. They also have a relatively easy installation process as well.
Tacheny's Experts are Here to Help
When it comes to finding the best roof for your home, there are several important things to consider. When you are ready, so are we. Tacheny is ready to help you make the best choices for you and your home. Call 480-409-2278 or visit us online to get started.