The Impact Warm Weather has on Flat Roofs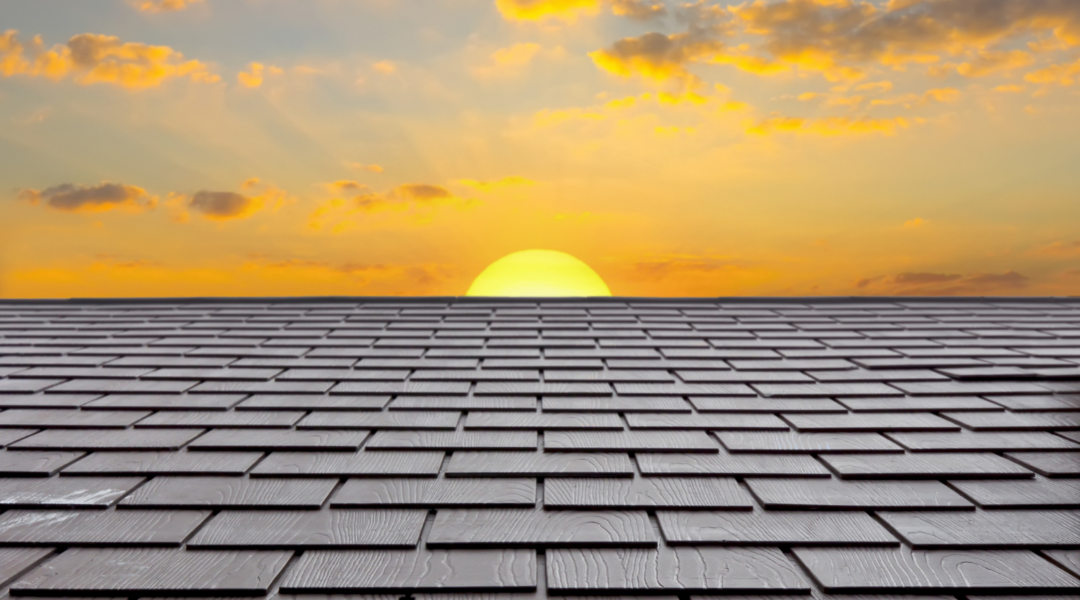 Warm weather can have a big impact on flat roofs. The heat can cause the roofing materials to expand, which can lead to leaks and other problems. In addition, the increased temperatures can also make it harder for the roof to breathe, which can trap moisture and lead to mold and mildew growth.
Here are the basics you need to know about your climate's warm weather on your roof, as well as its consequences.
Seasonal Water Leaks and Roof Rotting
The temperatures range from chilly to scorching throughout the year. Flat roofs expand and shrink in these situations. Because of this, water may naturally enter the roof. Breathable PVC material is sometimes required to withstand condensation and thermal cycles.
Blistering Problems
This is a tough problem in its own right since water can seep through the roof. It becomes worse when you add summer heat to the equation. If you subject the moisture beneath the sun to continual heating, it will remove the felt from the roof. This would result in bubbles or blisters on the roof. If you detect any blisters, puncture them with a screwdriver to let the water out.
Once the blister pops, you will need to patch it up with a new layer of roofing material. This is a quick and easy process that anyone can do.
Moisture Damage
Mold and fungus can grow if there is too much moisture. When you combine sunlight with the increased temperatures, mold growth will be accelerated. Flashing may harm this fungus. If you have faulty flashing, it compromises your drainage system.
Defective installation
If your roof was not properly installed, it can result in heat-related damage. Furthermore, if the roof sags in the middle as a result of poor materials, rainwater will collect and form a pool. The water will then seep into the home, causing extensive damage.
Standing Water
A standing water issue is one of the most common causes of flat roof leaks. If it doesn't evaporate within 72 hours, drain it manually. Otherwise, allowing water to collect on your roof will harm it.
Standing water is an issue on flat or porous roofs, as well as on those with insufficient drainage. Problems with standing water are not uncommon even if the damage to your roof takes years to become a problem.
How to Protect Your Flat Roof from Heat Damage
Proper maintenance is the key to preventing heat damage. Check your roof regularly for leaks, blisters, and other signs of wear and tear. Have a professional inspect it at least once a year to ensure that it's in good condition.
Make sure that your roof is also properly ventilated. This will help it to breathe and prevent moisture from building up. You can install vents in the soffit and ridgeline to allow air to circulate.
Partner with a Roofing Contractor You Can Trust
As is with all issues in your home's exterior, it's to effectively attack these issues at the outset rather than battling endless repairs and maintenance, make sure you choose a roofing contractor that can properly inspect your roof and identify any potential problems that could arise in the near future. Doing so will save you a lot of money, time, and effort in the long run.