Taking Care of Your Siding This Fall: 5 Tips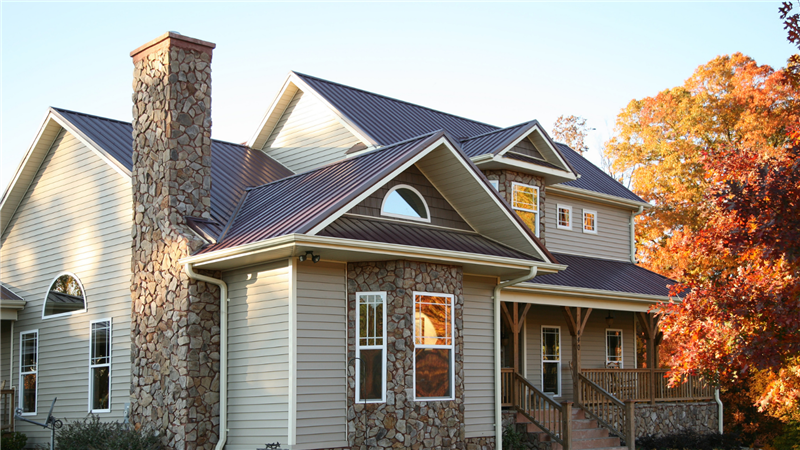 Your home's exterior–roof, siding, and all, must be given the utmost attention and care every so often. Regular care and maintenance will keep your siding in great condition for many years. Here are some tips for properly caring for your siding this fall.
Inspect Your Home's Siding
Autumn weather brings about the perfect opportunity to perform a thorough siding inspection. Inspect every panel of the siding. Check for any damaged, missing, or loose parts–especially in the corners of your home. The exposure to the elements your home's exterior faces on a regular basis can slowly deteriorate the material. This deterioration results in damage.
After the summer months taking a toll on your siding, it may have incurred holes, cracks, unevenness, mold, or rot. Noticing these signs of trouble before the winter hits can help you save a lot of money, time, and stress.
Complete the Necessary Repairs
After you've identified the damage to your home's siding, don't delay. If left unaddressed, especially during the winter months, the damage can worsen. Take action as soon as possible by hiring a local siding expert who can carry out the necessary repairs. Fixing issues while they are still minimal can prolong the siding material's efficiency and service life.
Clean the Gutters
Doing this in the fall will protect your siding from moisture damage. By removing autumn leaves, dirt, dust, and other debris from your gutter system–you're ensuring the proper flow of water away from your home. Check out our Gutter Maintenance Tips.
Thoroughly Clean Your Siding
Your siding collects debris over time that can trap moisture and cause severe damage. Gently spray and scrub away any mildew, dirt, and other caked-on debris. Ensure that you check the small crevices for nests and spider webs to avoid critters making your space their winter home.
Replace the Damaged Siding
Sometimes, the damage to your siding is too extensive for repairs to solve the issues. If this is the case, consider a siding replacement. If you're not sure what you need, have reliable experts inspect your siding to figure out what your exterior needs.
Fortunately, with new siding, you will improve your home's curb appeal, protection against the elements, and energy efficiency. At Tacheny Exteriors, the sky is the limit when it comes to the style you can create for your home's exterior. Don't just replace your siding, upgrade it.
Need a Siding Inspection?
Tacheny Exteriors is a one-stop shop for all of your home's exterior needs. Our contractors are trained to notice signs of damage that would typically be missed by the naked eye. Our team would love to answer any questions you have about siding maintenance, care, and options for a fresh look.
Get your siding updated sooner rather than later by one of the most trusted siding companies around–with the largest range of siding options available. Contact us today for a free cost estimate from a Tacheny siding contractor. Just fill out our online form or give us a call at (651) 565-1792.