Set Your Home Apart with These Unique Exterior Design Details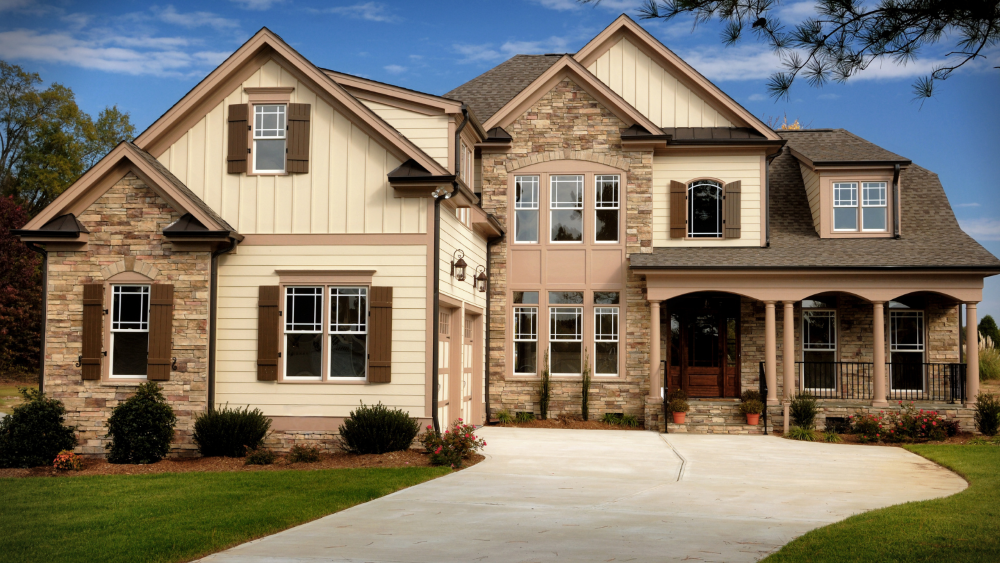 Renovating your home's exterior offers a lot of opportunities to refresh the look and feel of your home. Fresh siding will definitely help your home stand out, but there are other tools you can utilize during this process to elevate your design.
Unique architectural and design features can add a personal touch and make a major impact on your home's appearance and curb appeal. As you renovate your home's exterior, consider adding some of these design options for an incredible final result.
Alternate Lap Siding Widths
An alternating lap siding design is a rare and elegant technique that adds a lot of interesting dimension and visual texture to your exterior. The look relies on two different widths of lap siding that create long vertical and horizontal patterns.
The options are endless for creating a unique design from the siding widths to the pattern on the wall. For instance, a basic alternating lap siding pattern may begin with a wide course of lap siding, featuring a narrow course on top of that, and then returning to a wide course. Or perhaps you're into a narrow-narrow-wide or a narrow-wide-wide exposure to set your home apart.
Opt for Colored Trim
White trim is a popular go-to choice for its clean, crisp look. Using a colored trim combined with the right siding color could escalate your home's exterior to extraordinary. Even an off-white trim can soften the overall exterior color palette and is different enough to be eye-catching. If you really want to branch out, consider pairing a dark siding color with dark trim to create a striking, monochromatic look.
Utilize Copper Accents
Copper roofs, downspouts, and gutters subtly reflect light–adding an elegant flair to a home. To minimize costs and keep the overall look subdued, be selective. Add copper roofing to an entryway or a porch, install copper drainpipes or select copper light fixtures.
Construct Contrast with Two-Tone Color Schemes
With two-tone color schemes, you simply can't go wrong with black and white. Together, these colors offer high contrast without any danger of clashing.
Black accents paired with white siding is a more subtle design route–this could mean using a black metal accent roof or black windows. However, some homeowners have opted for an even bolder approach by selecting a darker siding color as their base and accenting it with white. For an even more creative look, you can opt for using dark and white colors in equal amounts.
Go with Bold Colors
Feeling adventurous? Consider a bolder color for your exterior. Even a shade as seemingly plain as a dark gray can add a dramatic look to your home.
With the impressive array of styles, textures, designs, and finishes available from Tacheny with James Hardie siding, your home will be a standout in your neighborhood. All James Hardie siding products are available primed and ready for field painting. For color that lasts longer than a typical paint job, you can choose to invest in James Hardie's exclusive ColorPlus Technology. Not interested in fiber cement siding? Check out our other siding materials.
Elevate Your Exterior with Tacheny
Tacheny Exteriors is a one-stop-shop for all of your home's exterior needs. Our contractors are highly skilled and trained to notice signs of damage that are typically overlooked. Our team would love to answer any questions you have about your exterior's maintenance, care, and potential for a fresh look.
Contact us today for a free cost estimate from a Tacheny contractor. Just fill out our online form or give us a call at (651) 565-1792.
Get more tips on picking the perfect color pallete for your home's exterior from Tacheny.