Protecting Your Home with Fire-Resistant James Hardie Siding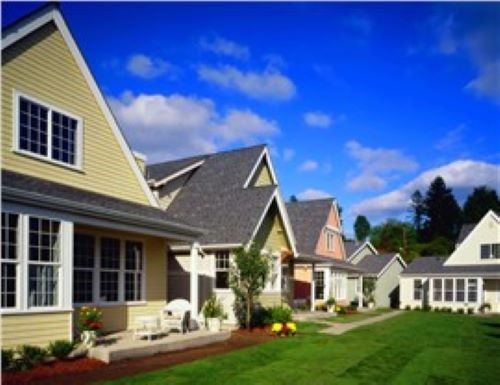 In case of a fire, homeowners across the country need to know that their house can protect them, their family, and their possessions. One of the most practical ways to protect your home is through your exterior siding. Some materials are better than others at keeping the flames at bay.
Invest in the siding that firefighters regularly recommend–James Hardie fiber cement siding. It's beautiful, long-lasting, and fire-resistant. Here's what you need to know about the safety benefits of James Hardie siding.
Improving Your Home's Fire Resistance is Necessary
If you're a homeowner, you likely don't want to think about the possibility of a house fire, but there is a reason you should.
Across the United States, fires cause more deaths than all other natural disasters combined. In just 30 seconds, a small flame can become a monstrous blaze and engulf an entire home.
Even if the people escape safely, losing a home to a fire is devastating. These disasters can cost you thousands in property damage and the loss of irreplaceable possessions and keepsakes.
How is Fiber Cement Siding Noncombustible?
James Hardie siding is nationally recognized by fire departments because it does not ignite and does not contribute fuel to a fire. The siding's blend of cement, sand, and cellulose fibers won't combust–even if directly exposed to a flame.
Resists Heat and Flames.

 

Hardie siding earns a Class A Fire rating because of its remarkable ability to remain intact, even after several hours of heat exposure. This amazing durability slows the spread of flames, allowing firefighters more time to put out the existing fire before it can worsen.
Protects Vital Areas.

 

With its extensive product line, the James Hardie company not only offers planks of siding but also trim and soffits made of non-combustible fiber cement. This allows you to place this protective material across your exterior to prevent flames from spreading to certain places.
Exceeds Expectations.

 

This reliable and high-performing siding not only meets all building ordinances and requirements but also consistently passes testing standards for fire resistance. Due to James Hardie's products being completely non-combustible, many insurance companies will extend a discount to homeowners who use them.
How Does James Hardie Siding Compare to Other Materials During a Fire?
Wood.

 

Just a tiny ember can turn wood siding into an inferno. If a fire happens nearby, such as a wildfire, a home with a wood exterior can ignite easily. Wood is extremely combustible, therefore, it provides very limited protection for fires and scores low in fire resistance tests.
Stucco.

 

A stucco exterior can typically resist flames for an hour before it begins to blaze. If your family quickly becomes aware of a fire, they will have time to escape. Hardie siding gives the fire department time to arrive before serious damage happens to your home and is stylistically customizable, just as stucco is.
Vinyl.

 

Vinyl siding is certainly cost-effective, but that does not make it a safe alternative during a fire. As a form of plastic, vinyl can melt from heat exposure up to 40 feet away. When vinyl melts, your home's internal studs and walls are exposed to the fire that much quicker. While Hardie siding is a larger investment off the bat, its long-lasting performance adds great value to your home in the long run.
Learn more benefits of James Hardie siding here.
Siding that Makes You Proud of Your Minnesota or Arizona Home
When it's time for a home makeover, turn to the fire-resistant, eye-catching, and long-lasting James Hardie siding. The investment in this beautiful siding is well worth the benefits you'll gain, especially when installed by our expert team here at Tacheny.