Protect Your Home from the Freezing Cold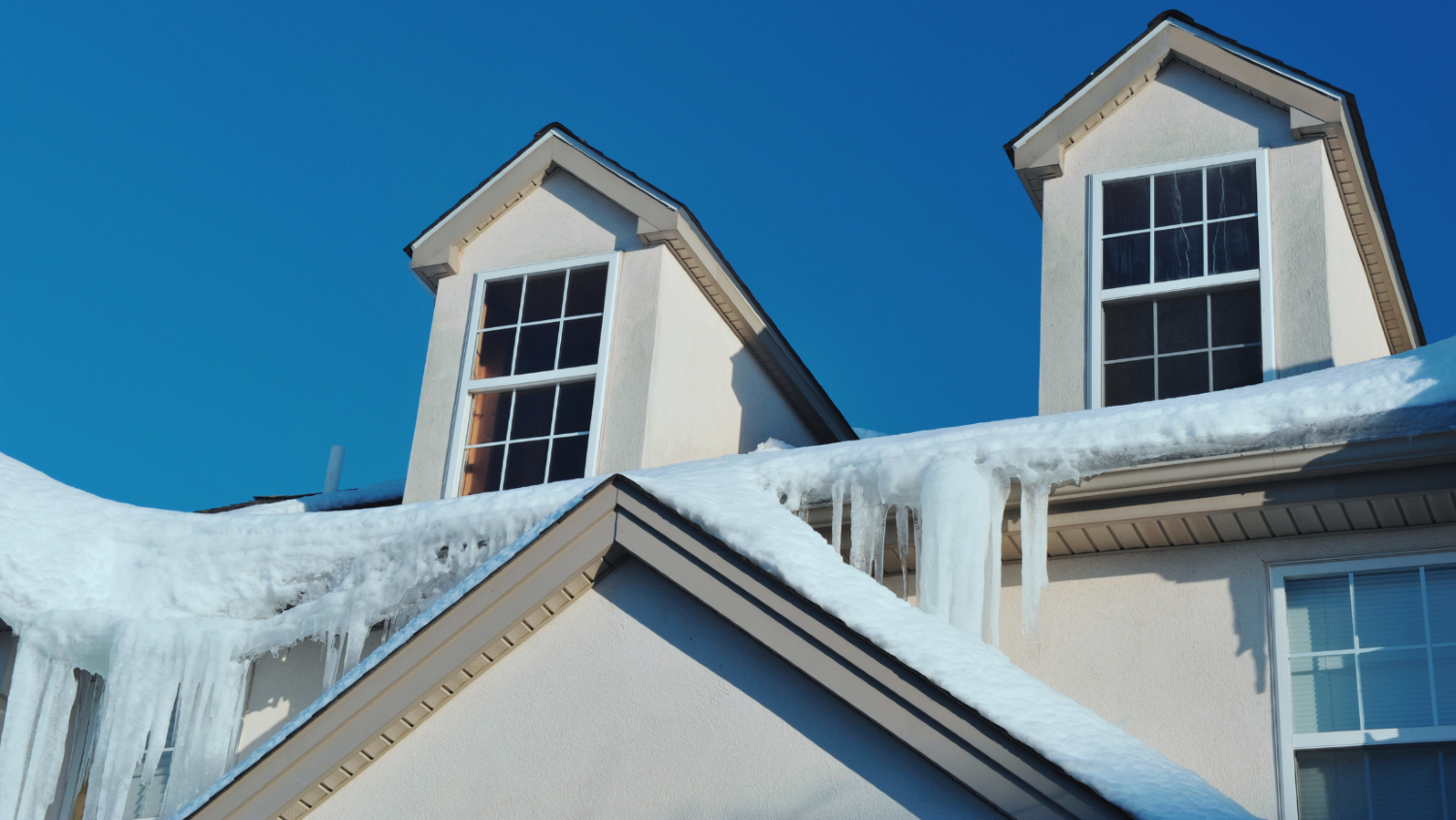 In cold-winter climates like Minnesota and Wisconsin, the various mechanical and structural systems in a home have a more difficult job when it comes to defending against the elements. At its best, water can be a formidable enemy to your home, but in regions where water turns to ice for weeks or even months at a time, the challenges are profound. Luckily, there are things you can do to protect your home from the freezing weather and all the issues that can come with it.
Guard the Water Pipes
To avoid your outdoor plumbing fixtures freezing, disconnect and store your garden hoses when the weather starts getting cold. Then, be sure to shut off the water to all of your outdoor faucets, drain the lines, and insulate your hose bibs.
If indoor plumbing pipes run through exterior walls, be sure to monitor them throughout the winter and ensure your wall insulation is up to recommended standards.
Seal any Holes and Cracks
Even the smallest holes for things like cable wires entering your home can be a dangerous entry point for freezing air–or an opportunity for your precious indoor heat to escape. Purchase a can of foam insulation and close them up. Make sure your siding is prepared for the winter as well.
Clean Gutters
If your gutters are just clogged with debris, block off some time in your schedule to manually clear them out. This could be as simple as grabbing some gloves, a ladder, ad a hose. Depending on how your home is laid out, it could become a time-intensive project. If you're handling this project on your own, make sure you use a sturdy, safe ladder. More tips on cleaning your gutters can be found here.
Check Attic Insulation
Proper attic ventilation is vital in the prevention of ice dams on your roof. Inspect your attic to ensure there is no insulation blocking your air vents or soffits. The free flow of the air in your attic will stop warm air from melting the snow on your roof–and from running down and refreezing at the roof edge.
If you find yourself with ice dams that need removing, Tacheny has been providing professional ice dam removal services for over 100 years. Ice dam removal can be extremely dangerous and especially difficult during severe weather conditions. We use commercial grade steamers to safely remove the ice–no hand tools that could damage your roof.
It's Not Too Late to Protect Your Home
An experienced, professional company like Tacheny Exteriors can quickly and effectively clear snow from your roof and remove ice dams that have already formed.
If you live in Western Wisconsin or near the Twin Cities, you're likely aware of how important it is to safeguard your home against winter damage. For more information on how our team of contractors can help take care f your home this winter, or if you need help repairing or replacing a damaged exterior, give us a call or fill out our online form for a free, no-obligation offer.