Preventing Snow Damage to Your Roof and Home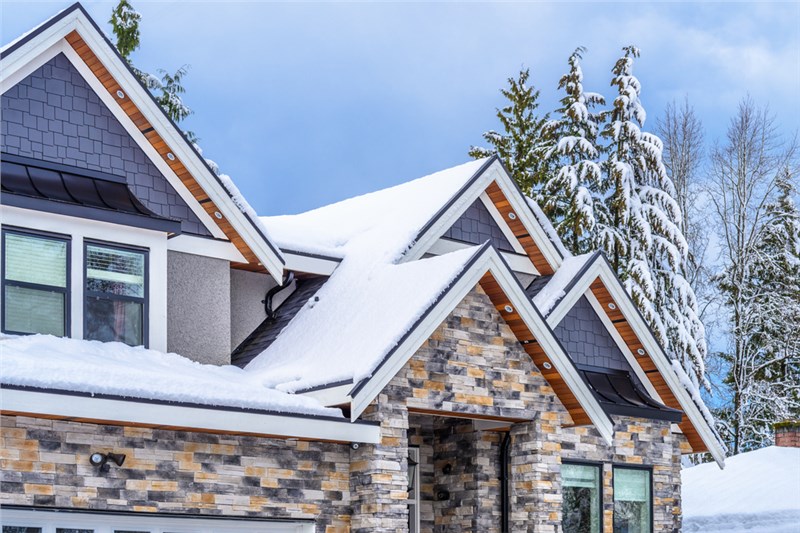 In a part of the country where blizzards can bring 10 inches of snow in a single day and where the annual average snowfall reaches 70 inches, homeowners need to be mindful about preventing costly damage to their roof and home. 
Those who live in Minneapolis and St. Paul may be used to the shoveling—although plenty of grumbling goes on about it—but dealing with the aftermath of a storm is only half of the equation. Some important damage prevention takes place well before the snow starts to fall. It's worth putting in the effort in order to prevent a costly roof repair or gutter repair. 
Pre-Season Inspection
Before the first rush of cold air blows across the Twin Cities, have a professional roof inspection to be sure your roof is ready for the onslaught of winter weather. If you already have loose or missing shingles, damaged flashing, and other issues, it's going to be much easier for Old Man Winter to cause damage to your home.
Insulate—but Don't Over Insulate
The Problem with Ice Dams: When the snow of your roof melts too quickly, it will drip down to colder portions of the roof and refreeze. When this happens again and again, the ice will eventually back up, seep under the shingles and into your home.
Attic insulation can save you hundreds of dollars a year in heating and cooling costs, but experienced St. Paul roofers will tell you not to seal your attic up too tight. Instead, you want to allow just enough heat to escape that it will help the snow of your roof to melt slowly. If it melts too fast that can lead to gutter issues, ice dams, and other problems. 
It can be fine line between not enough insulation and too much, so it's a good idea to ask for advice from a roofing professional. 
Avoid Attic Condensation
When snow is piled on your roof and/or ice dams have formed, condensation builds up on the ceiling in your attic. This can lead to wood rot and mold—two problems no homeowner wants. To avoid this, be sure the insulation on the attic floor is secure and that the attic has proper ventilation through which excess moisture can escape. 
Even if your home is sturdy, you don't want to let the extra weight of snow linger on your roof. Instead of letting it build throughout the season, clean the roof after each significant snowfall. 
Tacheny Exteriors is a trusted Minneapolis roofing company that has served the Twin Cities for 42 winters. We're happy to help with pre-season inspections, shoring up your home for winter and, should the need arise, providing exceptional roof repair and replacement services. Give us a call for more information or to schedule a free consultation and estimate.