How to Find the Right Roofing Contractor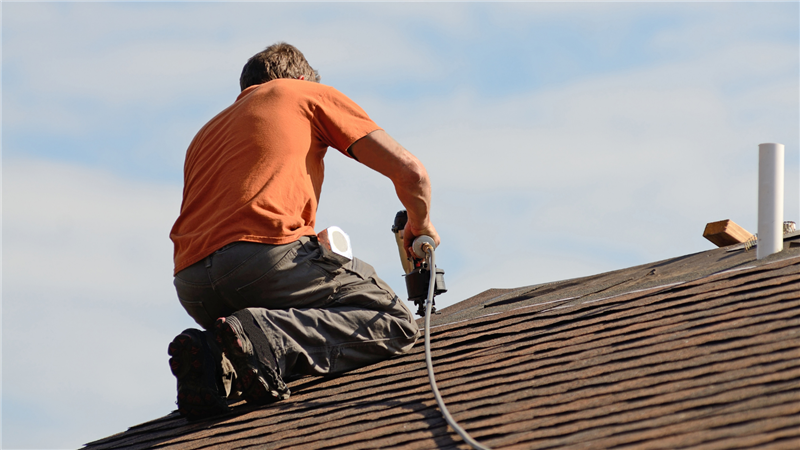 In need of a roofing contractor for your next project but not quite sure where to start? Discovering the right roofer to hire can be a challenging and confusing undertaking. To assist with this task, we have created a list of helpful tips for choosing the right roofing contractor and receiving the best service for your money.
1. Insurance is a Must
Ensure that your contractor has Worker's Compensation and Liability insurance. Request that they show you the certificates and actually call their insurance carrier to confirm that they are valid.
This will help keep all bids on a level playing field. Knowing that part of the cost of your roof and service will be protected is crucial.
2. Choose a Local Contractor
It is important to choose a local contractor. This means that they are not simply operating locally for the time being, but that they have an established reputation and business within the community.
We have experienced many calls from customers who have had problems within the standard five-year warranty period. The roofing company they chose to install their roof mode, closed, or vanished. It's easy for a company to provide a piece of paper, but the warranty is only as reliable as the reputation and longevity of the roofing company.
3. Price is not Everything
Never select your company based solely on price. Cheap bids actively drive down the market. Anyone with proper insurance and overhead has to establish pricing to cover such costs.
Those who are roofing as a side gig or are simply working out of a pick-up truck can always do the work for cheap. But in the end, you get what you pay for. Customers who are sold on price as their sole consideration ultimately end up spending more money to fix roofing issues. Many of these problems would have been covered under a workmanship guarantee by an established and reputable roofing company.
4. Avoid Storm Chasers
Steer clear of the roofers who knock on your door and say "We were in your neighborhood". This is canvassing and selling. Select a roofer from a referral or sign in your area that has satisfied clients.
If you are targeted by this approach, call your agent and request a recommendation. Typically, these roofers will tell you that you have storm damage and ask you to sign a letter of intent. Don't let forceful tactics pressure you. You never have to sign an intent letter. Wait to see the contracts and take your time reading.
5. Get the Details in Writing
You should feel in control of your roofing project. We would recommend not paying until the work is complete. Ensure that the terms of payment were discussed prior to the job and that you are satisfied with the result.
Be sure to ask how long the job will take. You should have a clear idea of what size crew they have and when they plan to finish the project.
6. Communication is Key
Did the company return your calls? Did they send all documentation you requested? Did they follow through? If not, be sure to communicate your concerns to the company representative.
If they are unable to improve communication with you, walk away. If you already aren't giving you what you need while they are trying to win over your business, they will not be any better once you have committed.
Looking for a Reputable, Local Company?
Your search for quality roofing companies you can trust to complete projects in a timely and professional manner is over with Tacheny Exteriors. For over 40 years, our team has shown homeowners that their roofing projects don't have to be stressful.
Tacheny Exteriors will start you off with a thorough roofing inspection to identify the problem spots and come up with budget-friendly solutions. We'll also help you determine which of our services is the right choice for your needs. Call (651) 565-1414 or visit our website to get started.