How Much Value will Residing Your Home Add?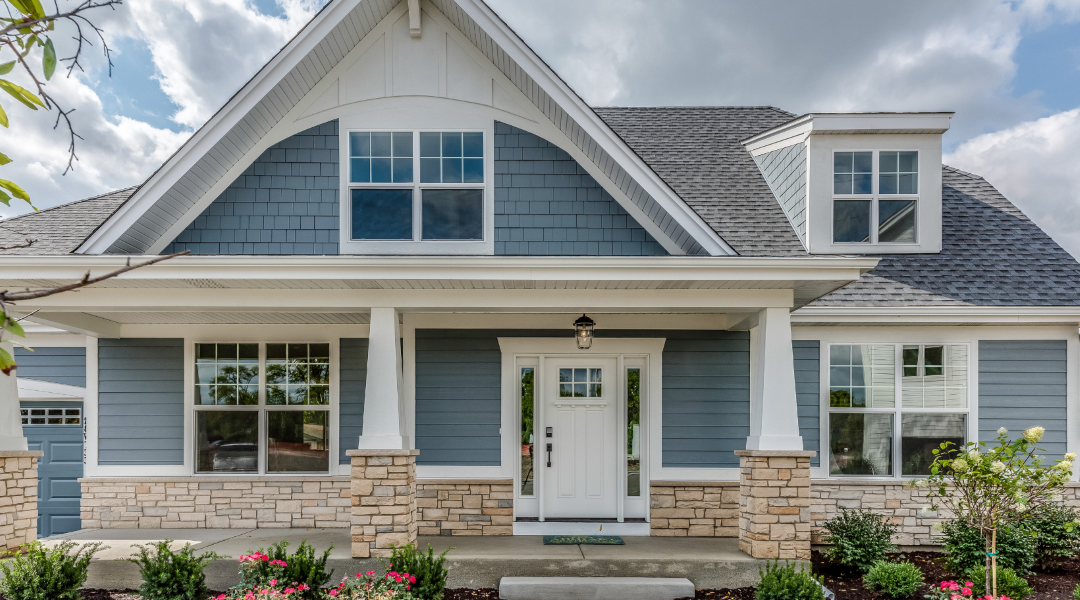 If you're considering re-siding your home, you may be wondering how much value new siding will add to your property. Unfortunately, there's no easy answer to this question since the value added by new siding can vary greatly depending on a number of factors, including the type of siding you choose, the condition of your home, and the current market value of your property.
Midrange Vinyl Siding Project
Vinyl siding is a reasonably priced, lightweight, and fairly maintenance-free way of providing thermal protection to your home's exterior. It's available in a wide range of outstanding styles, colors, and finishes, allowing homeowners to save money in the short- and long-term thanks to resistance to wear and tear.
According to "Remodeling Magazine's" 2021 Cost vs. Value Report, a midsize vinyl siding remodel will increase your home's value by 68.3 percent of the project's cost. The report estimates that a midsize vinyl replacement job will cost $16,576, and has a resale value of $11,475. The figure is the projected cost to replace 1,250 square feet of siding and trim.
With a vinyl siding project with Tacheny, you can choose your Vinyl siding from Mastic, Exterior Portfolio, or Alside as a more affordable option on the market. All of these are available in a wide range of outstanding styles, colors, and finishes.
Upscale Fiber Cement Siding Project
James Hardie Fiber Cement siding is more than five times thicker than vinyl–this allows for deeper grooves and a more authentic-looking wood-grain effect. Fiber cement siding is the premium choice for re-siding because it is resistant to fire, moisture, rot, and termites.
In terms of value, fiber cement siding will increase your home's resale value by about 69.4 percent according to the Cost vs. Value Report of 2021–a significant return on investment. And when it comes to durability, fiber cement siding can last up to 50 years with proper care and maintenance. So if you're looking for a way to add both value and curb appeal to your home, fiber cement siding is definitely worth considering.
With a James Hardie siding installation, the sky is the limit for the style that you can create for your home's exterior. The customized options, heavy-duty construction, and impressive efficiency of this siding brand allow for unparalleled performance and weather resistance—even in the harshest climates. Tacheny Exteriors is proud to offer James Hardie siding that can make your dream home a reality.
Work with A Reputable Contractor to Ensure Value
Regardless of what material type you choose, re-siding your home can definitely add some serious curb appeal and boost the value of your property. Whichever type of siding you choose, be sure to hire a reputable contractor to install it properly in order to get the most value for your money.
For over 100 years, the Tacheny family has served as a singular resource for homeowners and property managers. We provide high-quality remodeling and restoration while building friendly, long-lasting partnerships along the way. Contact us today to start your project!