Best Roofing Materials for Extreme Heat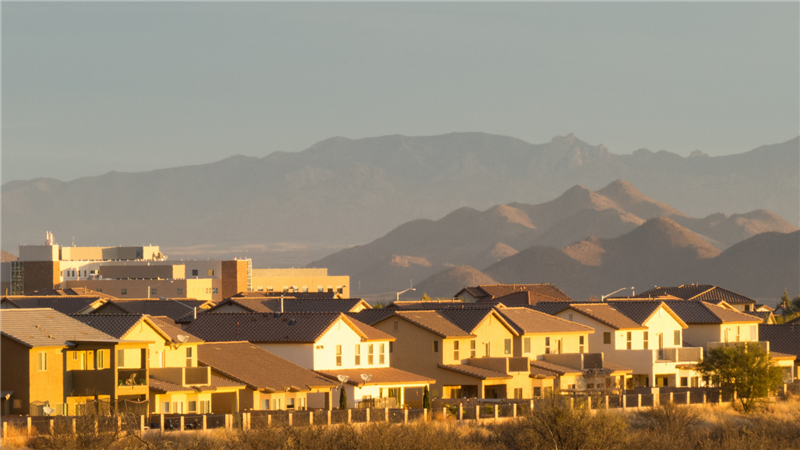 The Southwest is known for a lot of great things, but the extreme heat during certain seasons is not one of them. You can certainly fight off the heat with air conditioning, but those energy bills add up. If you're interested in a more permanent solution, it's time to consider other options. Perhaps, a different roofing material?
Your roof is your first line of defense against the sun's heat. Extreme temperatures can take years off your roof's lifetime if it's not made from the right materials. To get the most out of your roof in hot climates, consider one of these three materials.
Tile/Terra-Cotta Roofing
There's a reason this roofing style is so popular throughout the Southwest, and it has nothing to do with how it looks–although, it is an excellent choice for anyone hoping to capture a bit of Spanish colonial style. Terra-cotta literally translates to "cooked earth" in Italian. That's exactly how it's created— in a kiln at high temperatures to give these tiles their weather-resistant properties. In fact, clay tiles have proven themselves to stand up to the heat for centuries, typically lasting as long as 50 years or more.
In addition, the curved shape of the tiles also has a large impact on their lifespan. They allow air to circulate below the surface, which helps roofs and interiors stay cooler. The downside of this stylish, energy-efficient choice is the weight of the tiles and the cost of the material. Clay tiles weigh between two to four times as much as standard asphalt roofs, so homeowners frequently find that they need their roofs reinforced before installing terra-cotta on their homes. They're also one of the most expensive materials available. They can anywhere from $800 to $2,700 per square–which is 100 square feet. Considering their long lifespan, there's a good chance you make back your initial investment.
Shingle Roofing
Shingle roofing is still the most popular roofing style for homeowners, architects, and business owners. They're extremely diverse and perform well in terms of keeping the interior of your home cool. While this is true, it's important to note that constant exposure to the sun and other elements cause shingle roofs to be less durable than some other roofing types.
If you do choose to go with a shingle roof, it's advisable that you go with a licensed contractor who will do a commendable job installing your shingles but will also help you with proper maintenance to ensure it lasts as long as possible.
Metal Roofing
Metal roofing excels in extreme temperatures. Metal is a reflective, cooling material. If you desire even further energy efficiency, you can add reflective paints and coatings to your roof.
The popularity of metal roofs is steadily increasing. Twenty years ago, the metal roofing market share was under 4 percent. Now, it's about 14 percent. One reason for this is the material's longevity. Metal roofs can last up to three times longer than a standard asphalt shingle roof. They are also fire-resistant and a relatively safe option for a ho environment when compared to other roofing types. It will take several years of exposure to the elements for your protective covering to wear down, and all you need to do to maintain your metal roof is re-coat it.
A metal roof may be a larger investment than an asphalt roof, but the energy savings combined with a potentially higher resale value can make it worthwhile.
Ready to Update Your Roof?
The potential energy and cost savings you could experience by selecting one of these materials for your residential roof cannot be overlooked. The cost of material may cause you to shy away–but if you crunch the numbers and realize how much you'll save, you'll find them to be cheaper and much more cost-efficient in the long term.
If you want to learn more about roofing options for extreme heat or any other exterior needs, contact Tacheny Exteriors at (651) 358-2388 or by visiting https://www.mytacheny.com/.