Benefits of James Hardie Siding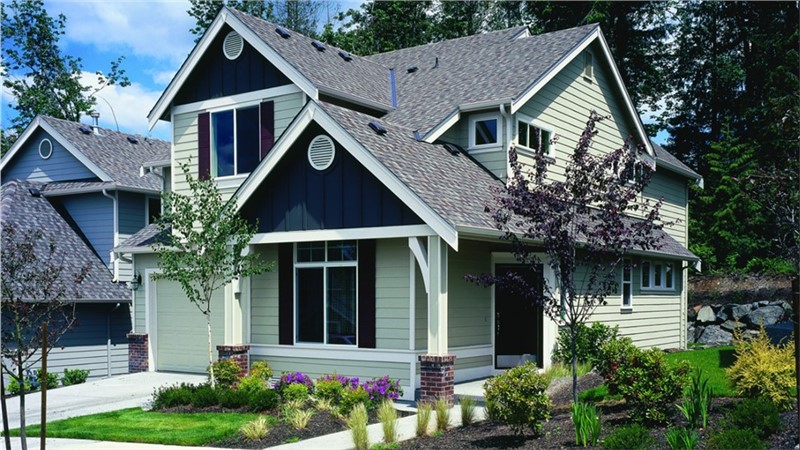 With a James Hardie siding installation, the sky is the limit for the style that you can create for your home's exterior. The heavy-duty construction, customized options, and impressive efficiency of this siding brand allow for unparalleled performance and weather resistance—even in the harsh climate of the Midwest. Tacheny Exteriors is proud to offer James Hardie siding that can make your dream home a reality. Benefits of choosing James Hardie siding for your siding replacement include:
Durability
You never know when bad weather might hit. With James Hardie siding this is no worry–these products are tested and proven to better withstand all of the worst-case scenarios. Rest easy knowing that your home has added protection against snowstorms, hurricanes, UV rays, and more. While they are usually the greatest concern of homeowners, it's not just the extreme weather that can damage and break down your siding. With every change of season, you run the risk of damaged siding–these changes can really do a number on materials such as vinyl and wood products. Only James Hardie siding is engineered for your climate and able to withstand hail, fire, and is puncture resistant.
Beauty
With the impressive array of styles, textures, designs, and finishes available with James Hardie siding, your home will be a showpiece in the neighborhood. All James Hardie siding products are available primed and ready for field painting–for color that lasts longer than a typical paint job, you can opt to invest in James Hardie's exclusive ColorPlus Technology.
Superior Siding Type
James Hardie Fiber Cement siding is more than five times thicker than vinyl–allowing for deeper grooves and a more authentic-looking wood-grain effect. The result is a more elegant finish–perfect for adding curb appeal to any home but is particularly perfect for historic homes.
Value
You want to be sure you've picked the best possible product when you choose to re-side. James Hardie invented fiber cement and remains the leader in the field. With all of the benefits available from the James Hardie brand, there is no better choice for maximizing the value of your investment when it's time to upgrade your home's exterior. Some things you can expect:
Cost savings. Fiber cement siding is less expensive than wood, doesn't attract any pests, and is water-resistant to protect against cracking, swelling, and buckling. Less damage means more mileage out of your siding.
Lower insurance. Because fiber cement siding (unlike some other materials) is hail damage resistant, non-combustible, it can sometimes help reduce home insurance premiums. Be sure to ask your agent.
Get Started Today with a Free Quote for James Hardie Siding Installation Service
The replacement siding professionals at Tacheny Exteriors are committed to helping you get the innovative, long-lasting siding that you need for your remodel, and our James Hardie products are a top choice in the industry. Learn more about the benefits of the various siding solutions that we offer by giving us a call today or by filling out our online form, and we'll get you started with a free quote and consultation for your project.