5 Tips for Roof Maintenance in AZ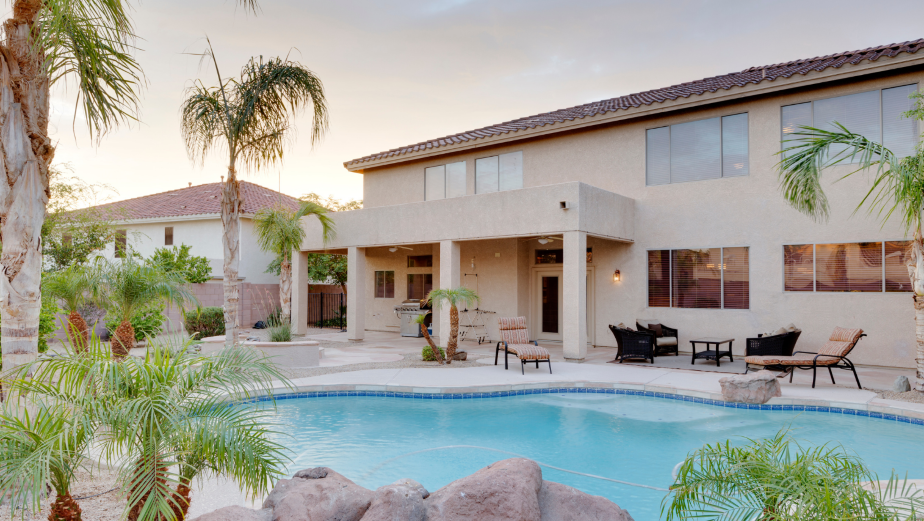 Arizona homeowners know that they need to take special care of their roofs in the springtime. In the dry, hot climate, roofs can quickly become damaged if not properly cleaned and maintained.
By following a few simple tips, you can ensure that your roof stays in good condition all spring long.
Clean out the Gutters
Cleaning out your gutters may seem like a tedious task, but it's important for protecting the integrity of your roof. If your drain system isn't able to work properly, there is nothing protecting your tiles, siding, and more from damage. Unfortunately, water damage can happen quickly and your roof may be compromised.
The first step is to clean out all the visible debris from your gutters. Get a sturdy ladder, take necessary safety measures, and get started. Once you've cleared all visible debris, move to the downspout. While this will require more intensive cleaning, it's one of the most important components of your gutter system—without it, the water cannot drain. We recommend a hose or a plumber's snake for hard-to-reach areas. If all else fails, take the downspout apart, find the source of the clog, and put it back together.
Once your gutters are clean, check them for any damage. Make sure there are no holes, nothing is sagging, and you're not missing any fasteners. If your gutters are damaged, it may be time for a gutter replacement.
Give Your Roof a Good Cleaning
This can be done with a power washer, but it's important not to use too much pressure so you don't damage the shingles. You may also want to use a mild soap solution to remove any stubborn dirt or stains. Be sure to rinse the roof thoroughly afterward so there is no chance of the soap residue causing damage.
Check the Inside of Your AZ Home
When spring cleaning your Arizona home, people often overlook checking the inside for any damages. Go to your top-level and check out the attic. If you spot any sources of light, you likely have a hole somewhere in your roof. Be sure to also check the inside for any water damage and mold/mildew growth. If you don't see anything, but you do smell something, don't ignore it. Call the professionals to come and pinpoint the source of the problem.
Get an Inspection by a Professional Roofing Contractor
They will be able to identify any areas of concern and make repairs as needed. If you have any loose or missing shingles, they can also be replaced at this time.
Keep an Eye on Your Roof Throughout the Spring Season
If you notice any new leaks or signs of damage, don't hesitate to call your professional AZ roofing contractor, Tacheny Exteriors–since our foundation in St. Paul, MN, Tacheny Exteriors has begun expanding our reach to serve homeowners and property managers in the Phoenix and Western Wisconsin markets. Partnering with us to take care of your roof now will help ensure that it stays in good condition for years to come!